In times of high employee turnover, the demand for brands communicating their benefits and image as employers is growing.
This means investing in their good reputation and making first impression when in contact with potential new employees. And also having positive relationships with the current ones. It's a long-term and complex process called employer branding.
Are you trying to make sense of employer branding in your company? Let us help you with it!
A long-term and consistently built employer brand can not only attract new talent, but also support your company's image and build current employees' pride in where they work.
Give us a call (or send us an email), if you need to:
Set up a long-term employer branding strategy
Create an effective recruitment campaign
We created a long-term employer branding strategy for Bory Hospital
The most modern Slovak hospital needed a long-term communication strategy for hiring a staff of 1500 people. Considering the fact that the Slovak healthcare system has been understaffed for a very long time, that is an extremely large number of employees needed in various positions: doctors, nurses, technical staff…
Thanks to setting up the strategy of Penta Hospitals Bory communication just right, their goal is now 95 % filled. It is probably the largest and most complex recruitment communication in the Slovak healthcare sector to date.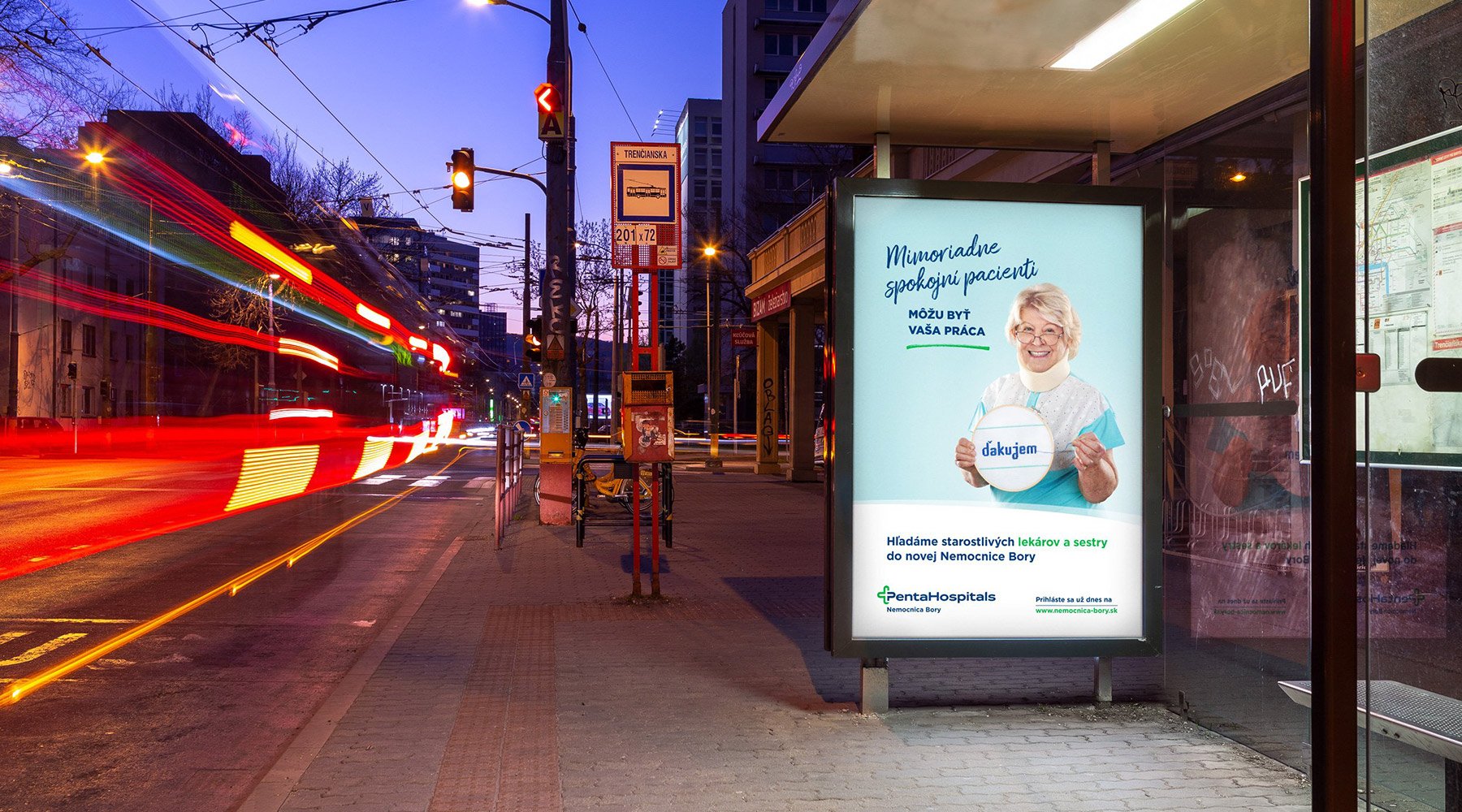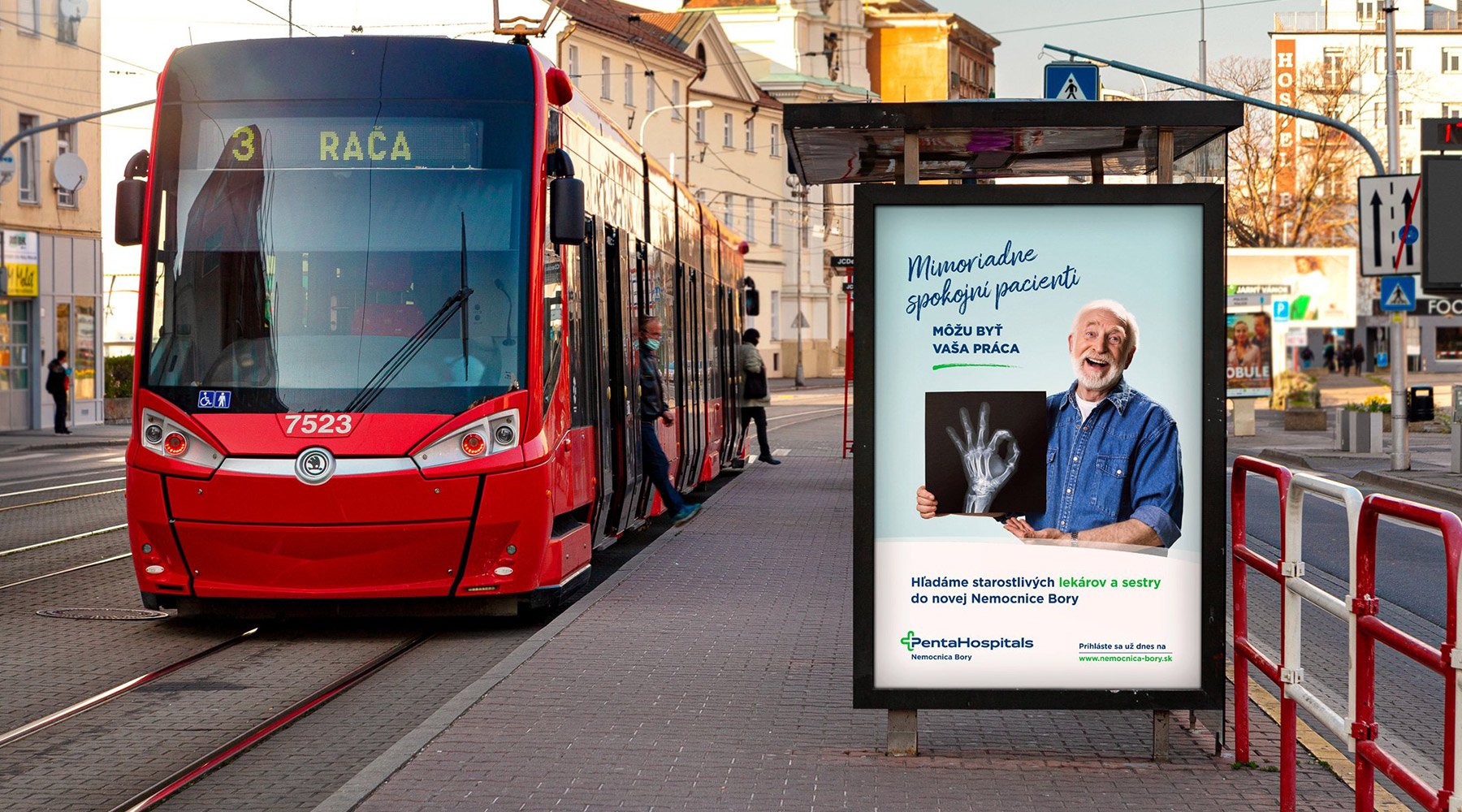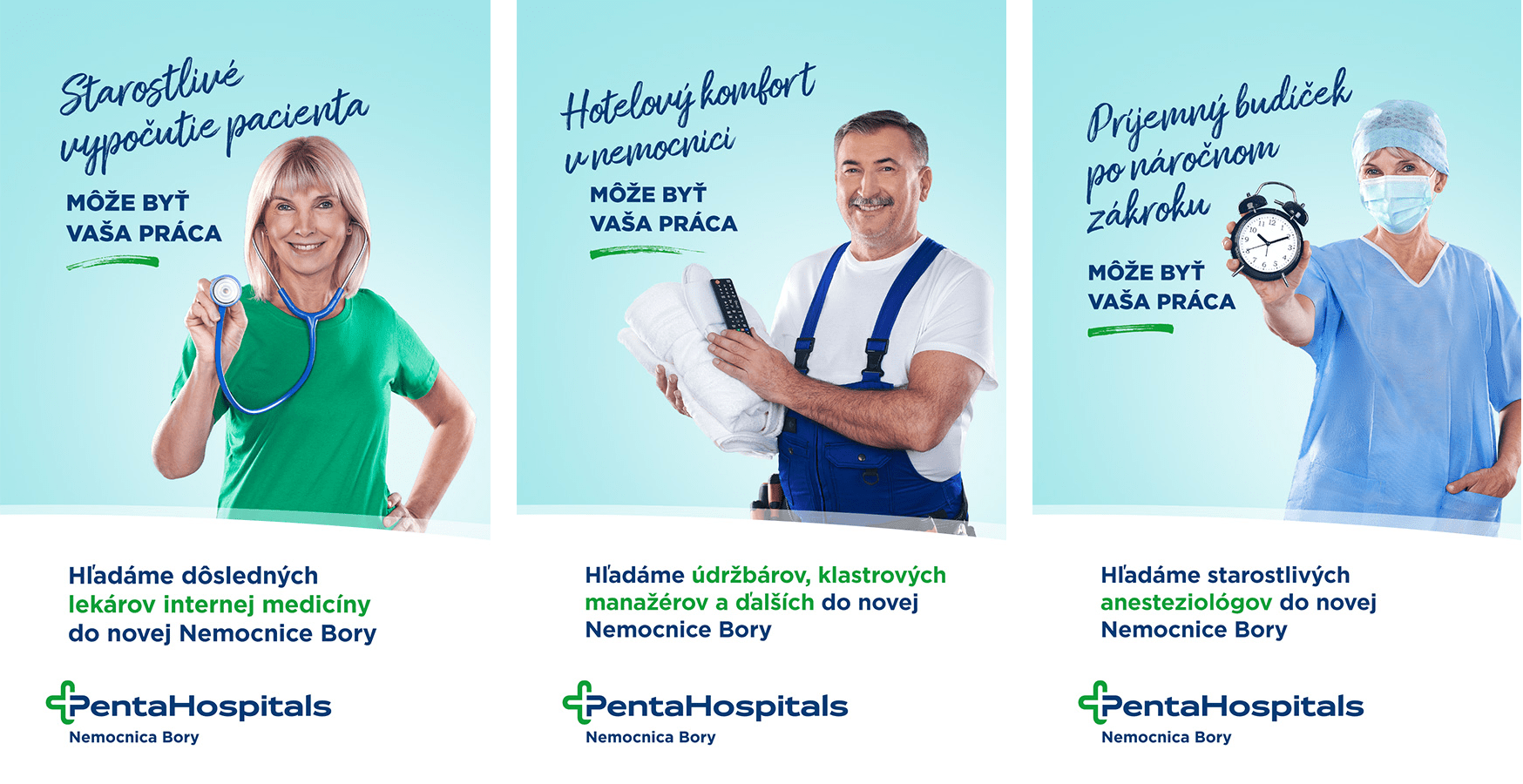 We have found highly specialised employees for mechanical engineering factory
MSM GROUP needed to recruit 75 people at short notice for its local factory in Dubnica nad Váhom, positions such as metal machinists and production operators. We have built a tailored campaign on the important arguments that the target group addresses when choosing employment. Thanks to our campaign, the company received up to 700+ relevant leads and filled the vacancies 100 %. All this in less than two months.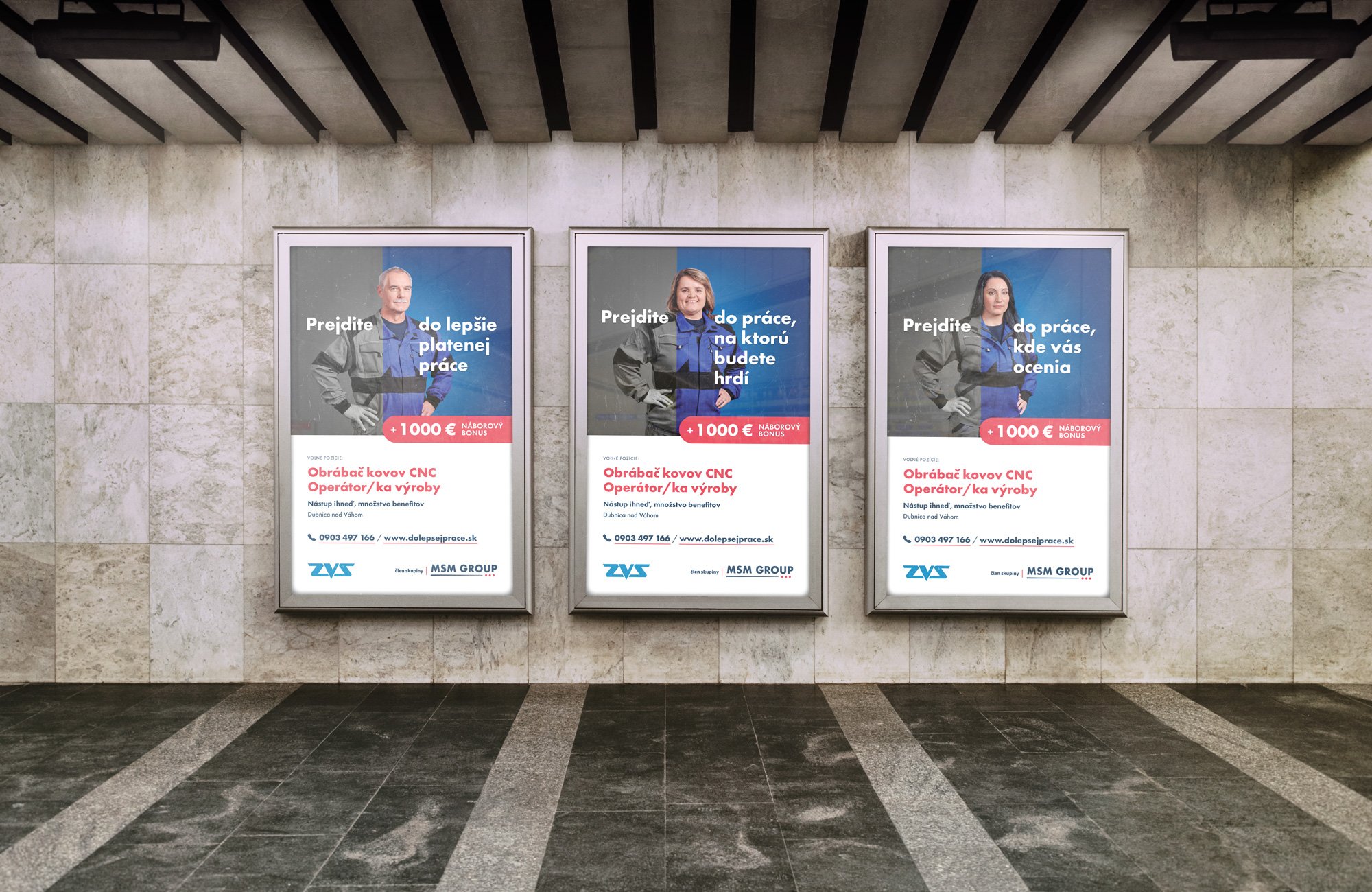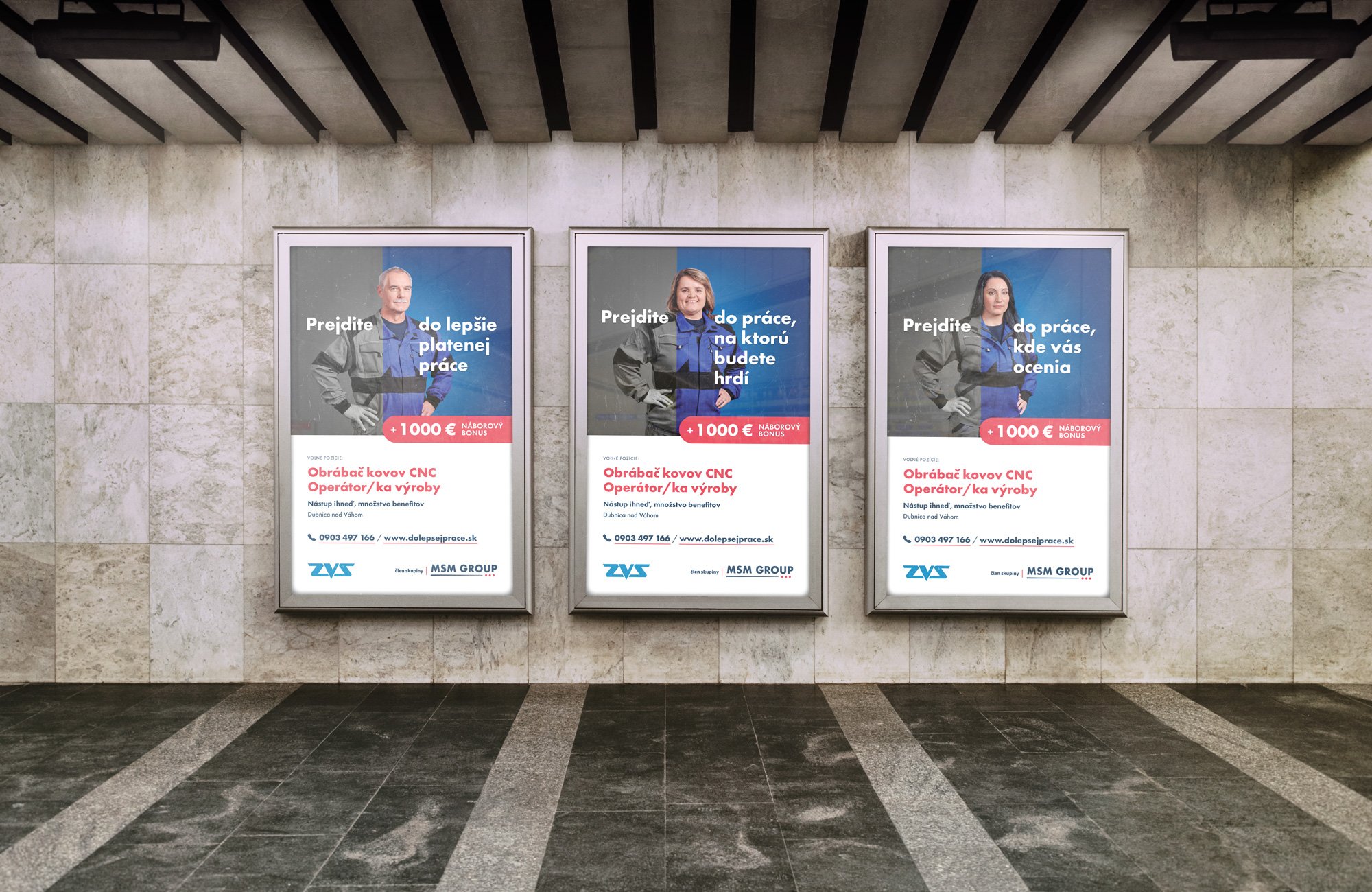 Building employer branding image on LinkedIn for a health insurance company Dôvera
Working in a corporation has its pros and cons. Many candidates may not consider it because of a vague idea of the job description, the expectations of working overtime or the feeling that they are just a number to their employer. In order to present Dôvera Health Insurance Company to candidates as a good employer, we created posts communicating company values, benefits or pride in employee achievements. This has become the main content of their communication on LinkedIn.
We also included in the communication the testimonies of satisfied employees themselves. They have become real proof that their employer not only provides them with plenty of interesting job opportunities, but also gives them time to relax. The posts are the most successful type of content on their LinkedIn profile until today.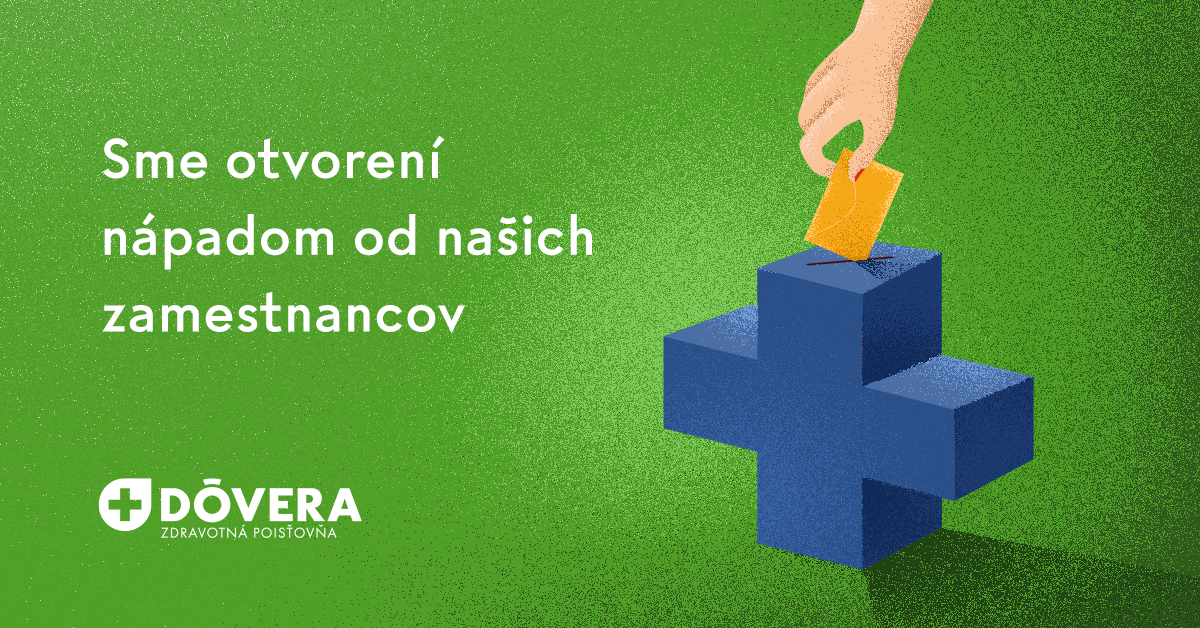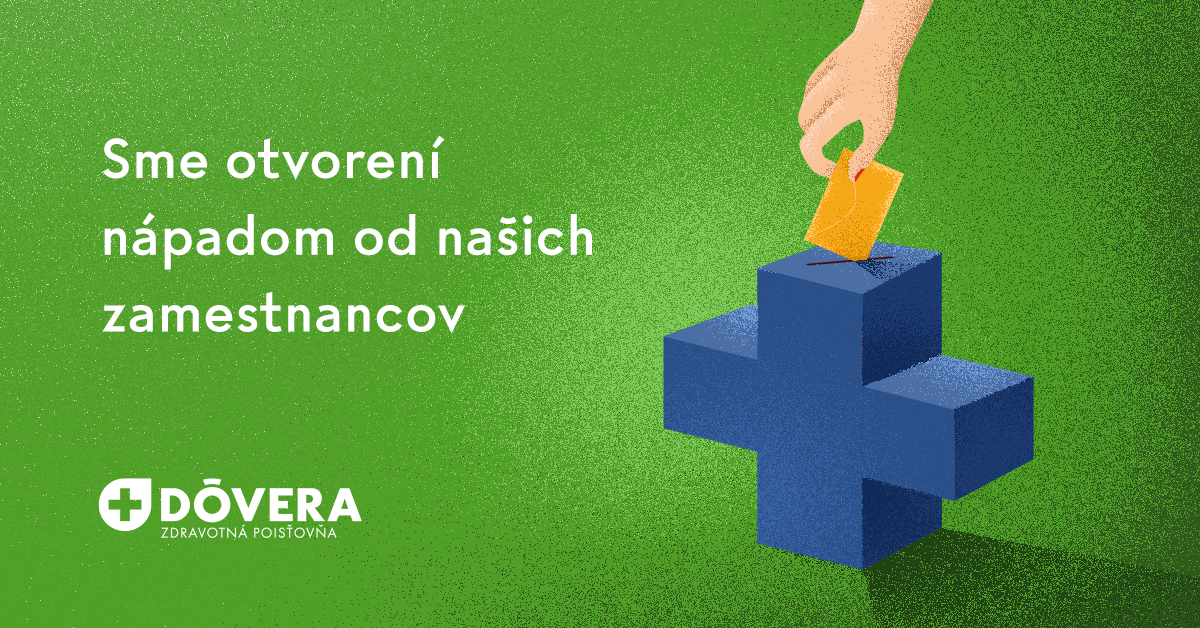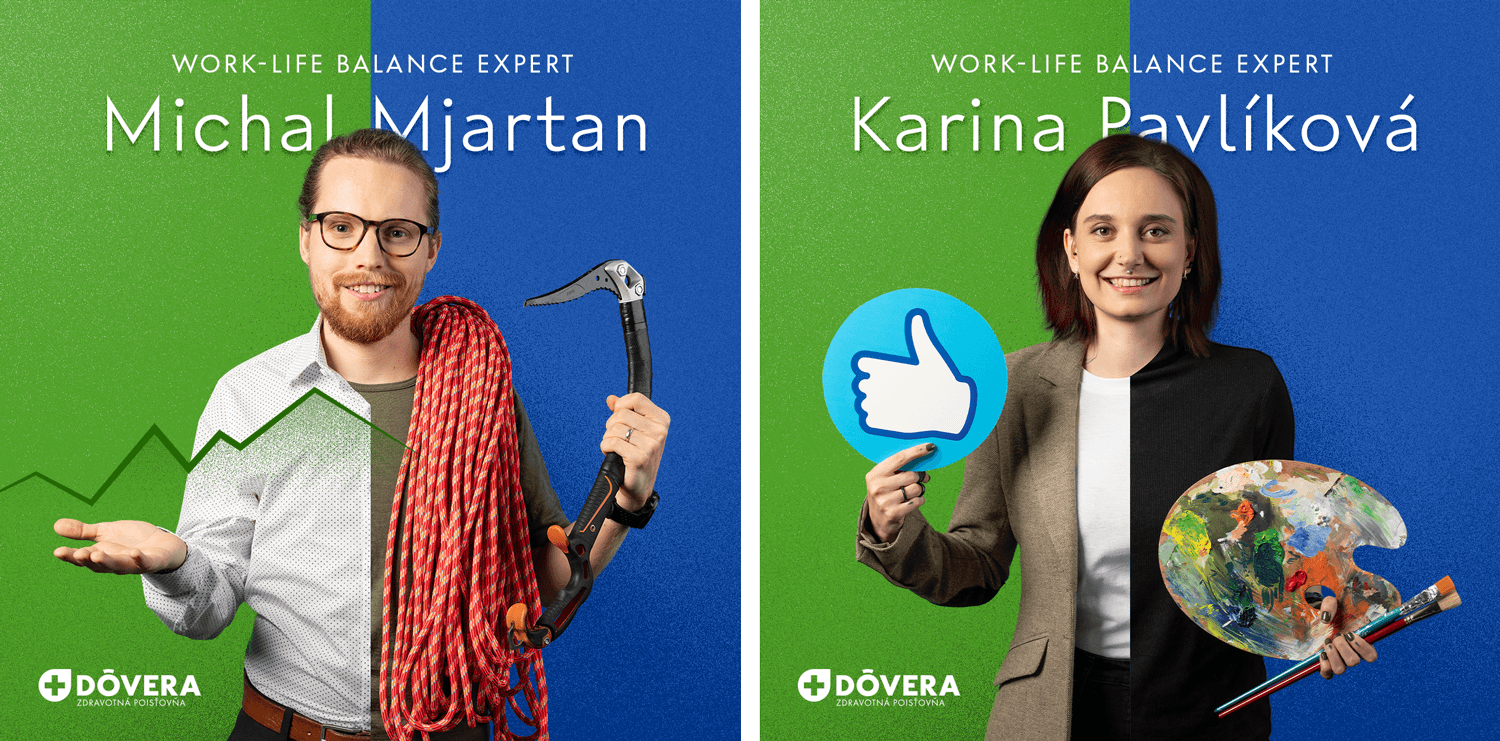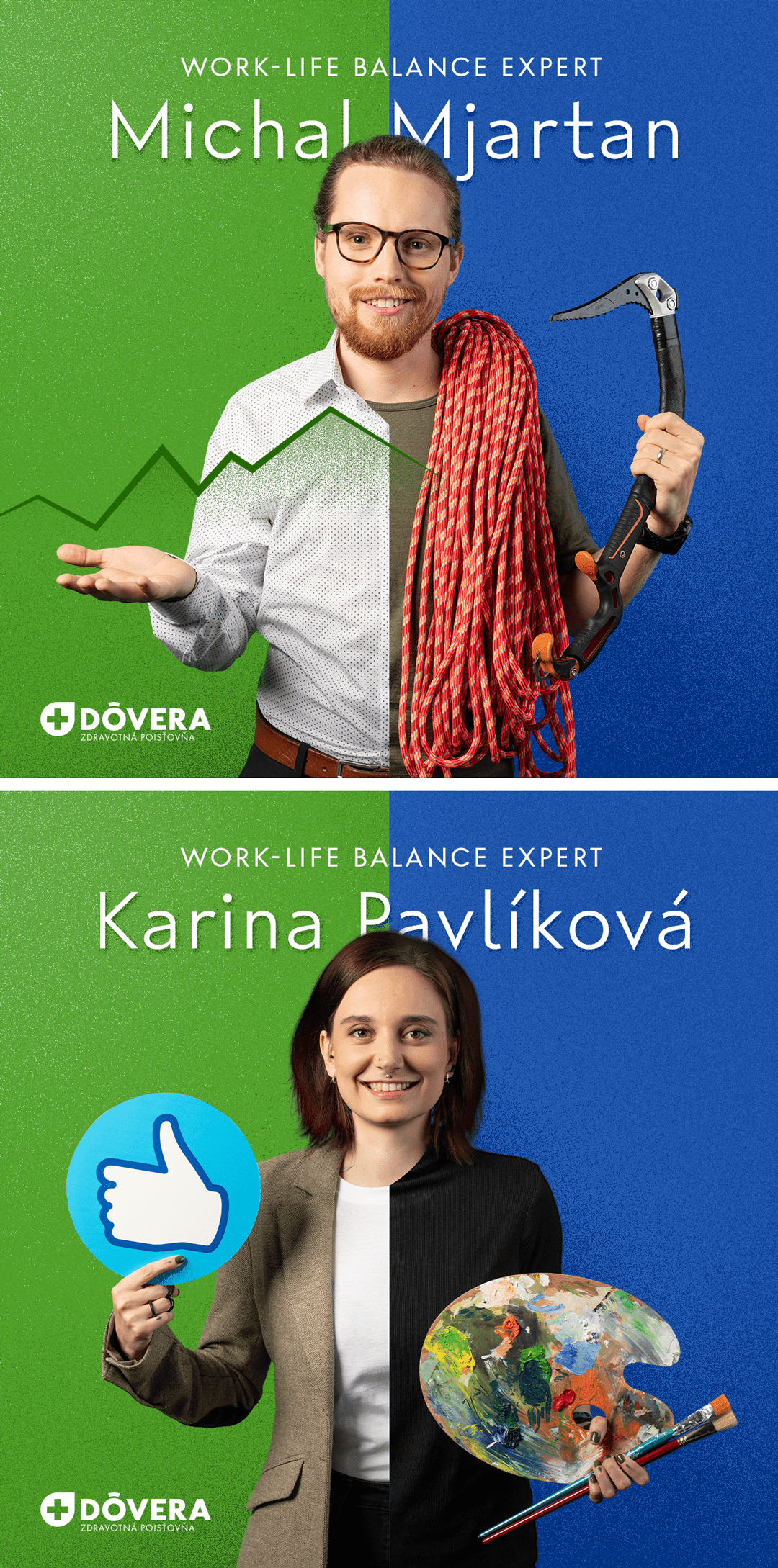 We are happy to help you with employer branding
Here's what the collaboration process will look like:
1. First meeting
We sit down together and analyse the current situation of your company and your goals.
2. Brief
The information from the meeting will help us create a document called a Brief, which will serve as a foundation for creating a solution. In addition to the basic information, the brief defines the dates of the expected launch of the communication, the objectives to be achieved, as well as the budget for creative, production and media.
3. Approval of the quotation
Based on the brief, we will prepare a quotation for you. Once it is approved, we will start working on your project.
4. Creation of the solution
In this phase, we brainstorm, draw and create a presentation with creative campaign concepts. Depending on the scope of the assignment, we need at least two weeks to prepare the presentation.
5. Solution presentation
The presentation includes multiple creative directions, each with specific examples of visuals and other deliverables. This is also why it takes us weeks, not days, to prepare a presentation.
6. Concept selection and implementation
Once the creative concept from the presentation has been approved, we get down to the nitty-gritty of developing it. For example, we will finalize the script for a video, radio spot or texts for social media formats, depending on the concept. This process also includes us working on a production of photography, film or recording, if the concept requires it.
7. Airing the campaign in the media
We secure media space and set up the campaign in national or regional media.
8. Campaign tracking and optimization
We track the ongoing results of the campaign during its runtime. Based on the data we collect, we then optimise its performance so that you get the most out of your investment.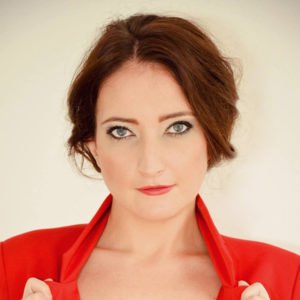 Katarína Beličková
Dôvera
The combination of well-chosen creativity and the curated strategy of communication proved to be a good step for our company. We collaborated with Kreatívna Dvojica for several years on social media communications on LinkedIn. The highlights of our cooperation I would say are their expertise, craftsmanship and execution of the campaigns. I appreciate their human approach, patience and independence.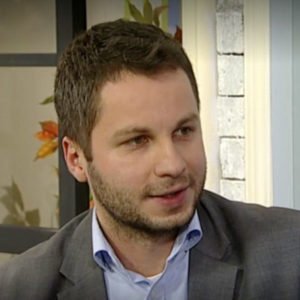 Michal Fúrik
CMO, MSM GROUP
The assignment was not easy: help us hire 75 new colleagues in less than two months. The team from Kreatívna Dvojica helped us with the communication of the biggest recruitment campaign in the history of MSM GROUP so far. We were able to reach our goal thanks to a clear and effective campaign. We like to give young and smart marketers a chance and we are look forward to our next collaboration.
Lenka Štepáneková
communication leader of BBSK
The cooperation with Kreatívna Dvojica was very pleasant, professional and problem-free. They presented us with several concepts, discussed our ideas and we feel that they really care about the good result of the campaign. Thank you.